Community Assessment 2012 - 2013
A Community Assessment is used to develop a strategic plan, implement a program and evaluate the effectiveness of a program. The community assessment data has been organized around five components: Children, Parents/Caregivers, Professionals, Schools and Communities.


We believe in a community with Ready & Successful...

---
---
Regional Early Learning Strategic Plan 2013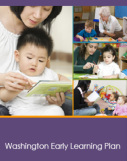 The
Regional Early Learning Strategic Plan
; derives from the Washington Early Learning Plan; it shows how we, as a region, are working together to thrive in each area of the state early learning plan. At the same time; our Regional Strategic Plan aligns with the Community Momentum Grant that we received for 2013. You can view our Regional Early Learning Strategic Plan by clicking on the link above or downloading the file below.
---